NAILS OF AMERICA HEIGHTS​

Nails Salon Houston, TX 77008
P
r
o
f
e
s
s
i
o
n
a
l
N
a
i
l
C
a
r
e
f
o
r
L
a
d
i
e
s
&
G
e
n
t
l
e
m
e
n
We offer a wide range of manicure treatments that are multiples-step pampering rituals. Our spa manicures include cleanings, shaping, cuticle care, nourishment, massage, and polish. All of our nail salon treatments are provided by professional nail technicians who have years of experience.

Our Salon offers a unique beauty and wellness journey tailored to your specific well-being needs.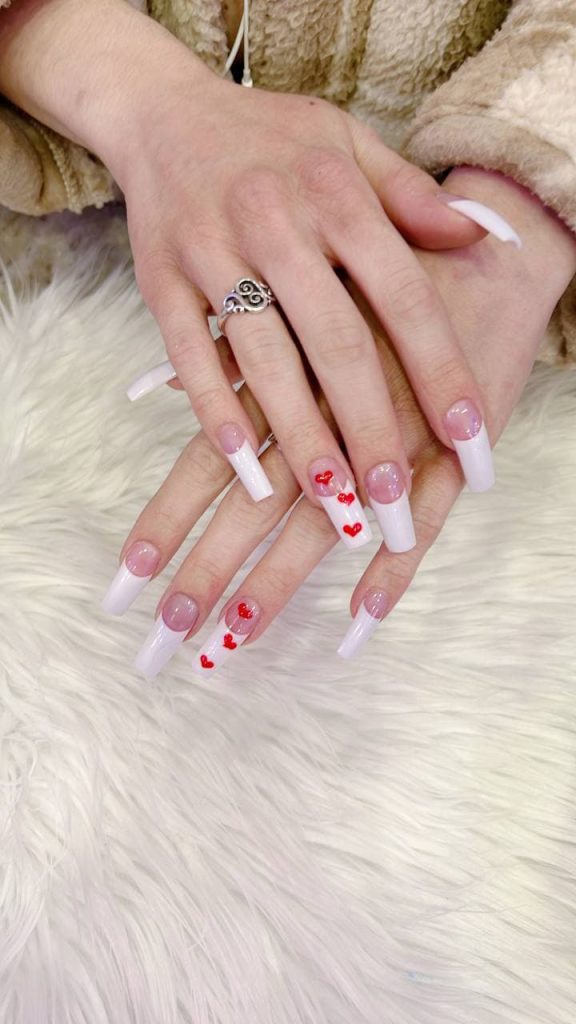 I'm not sure how this place does not have much more reviews. Positive reviews at that!!! From the Customer service to the service itself is AMAZING. I just moved from Florida and my fiancé and I came here for our anniversary and it exceeded my expectations. The prices matches the service and the fact that they remember and greet me by name is on a whole other level. I will take the drive to come here. Plus they serve you beverages. Thank you KIM, LEE, & AMY .
Sabrina